Yea, you read it right. Black Circuit Lounge is back!! with Brazilian twist this time!
I have given a chance to attend BCL in April with another four friends and believe me, it was a blast for five of us! It marked a very memorable night for us. From the cars to the host to the money-can't-buy passes holders to the DJs to the free flow of Black Labels,
world's Scotch Whisky and the number one whisky in Malaysia
! everything is so well-planned by the
management.


After seven months, it is back! i'm so excited about it! This time the event will be held at KL Live on 26th November. Let's read what the brand manager, Charles James Wright said..
Our loyal fans and A-list guests in Malaysia have come to expect the best entertainment quality and service at a JOHNNIE WALKER
®
event. As an official partner of Vodafone McLaren Mercedes since 2005, JOHNNIE WALKER
®
will not disappoint when Malaysians are invited by the JOHNNIE WALKER
®
Striding Man to Step Inside the Black Circuit and experience the international glamour of what has become a must-attend party for the stylish and sophisticated. We are committed to ensuring that the JOHNNIE WALKER
®
Black Circuit Lounge VIP race parties always delivers exclusive insider-access into the extraordinary world of motorsport and the high-flying lives of progressive Formula 1™ drivers Lewis Hamilton

and Jenson Button, as they continuously pursue further success around the globe.
He is absolutely correct! BCL is a must-attend party for the stylish and sophisticated! JW is the global partner of
Formula One team VMM since 2005 because they both share the values of innovation, winning and leadership.
Let reminisce!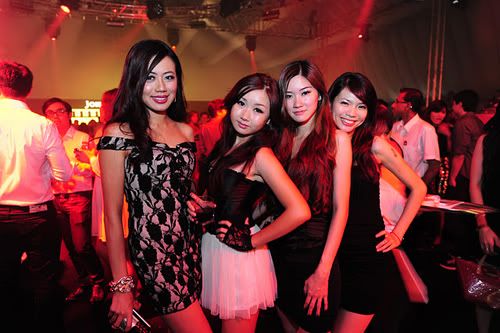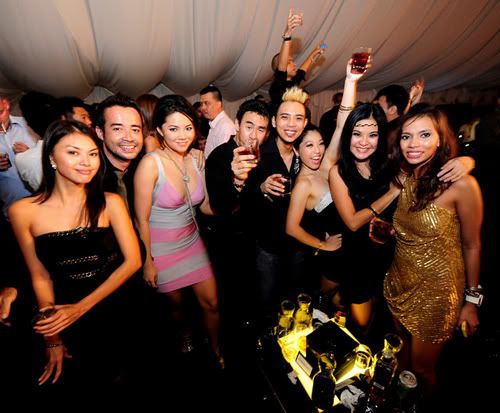 Who were the line-up DJs during April BCL? I believe most of you have heard of her, DJ Sophia Lin from USA! together with DJ Enferno, DVDJ I-Tek and Malaysia very own sweetheart, DJ Faith. I was one of the lucky ones who get to take picture with the sexy DJ Sophia!
And this time, this luxury race party will feature multi-platinum producers and DJ-to-the-stars Clinton Sparks from USA
stunning Latin American DJ Von Kiss, DJ Mr. Gin from Taiwan and DJ Nikki from Malaysia will be spinning for the A-listers at the Johnnie Walker Black Circuit Lounge!
The most excited question has hit me! What should I wear if I ever get to be the lucky one once again? I would pick yellow toga dress and black killer heels to match the style and sophistication of
Johnnie Walker
with the
energy and glamour of the pulsating Brazil GP to the BCL for a high-flying
Formula One l
ifestyle experience
!
+
Let's pick your outfits and step inside the Black Circuit Lounge with
Johnnie Walker for an inside access into the style and sophistication of the world of Formula One with me!
Want to get yourself a money-can't-buy pass for this race party? There are two ways:
The first one:
Like the Johnnie Walker Malaysia Fan Page and enter the contest before 18 November 2011 to win the VIP passes! you'll get four passes if you're the lucky one! say PHEW! They extended it until 18 nov! supposed to end on 15 nov.
The second one:
Answer the following question in my comment box and leave your name and email address along with your Facebook URL to win! The question is:
Name a Malaysian public personality who you think epitomizes the meaning of "Keep Walking"
For example:

Tony Fernandes, in my opinion epitomizes the meaning of "Keep Walking". Reason being, his bold – no quitting attitude brought Air Asia to where it is today; being one of the World's best no frills carrier. September 11 was believed to be the worst time to start an airline company, however Tony braved through the impossible and proved them wrong in the statistics by clearing debts and breaking even on the financial front in just three years.
Please remember. NEVER drink and drive. Keep Walking.