I got my first flannel! =)) heh! spotted too many nice stuff today! *struggle*
went Sushi Tei because i was craving for some salmons. hehe.
my salmon riceeee!
unagi don
scallop rice
and ... i don't know about this. but the prawns look seriously nice.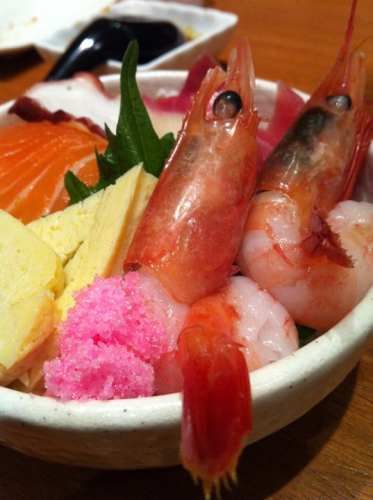 Soft shell crab handroll *weeeeeeee*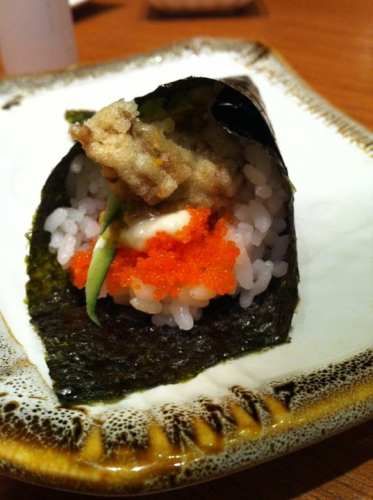 salmon ikura
pictures credit to XM. taken using iphone4.