I should start with the place where I spent my 3 nights. We spent our nights in this hostel, Bodega. It located strategically at Patong beach, 5 minutes away from Junceylon shopping mall and 7 minutes away from the happening street, Soi Bangla and 10 minutes away from the beach! everything is so convenient! Bodega itself is a hostel, cafe and gallery.
The staffs there are all very friendly and helpful, they will help you with all your doubts and also help you to plan on your trip if you have no idea where to visit! double thumbs up!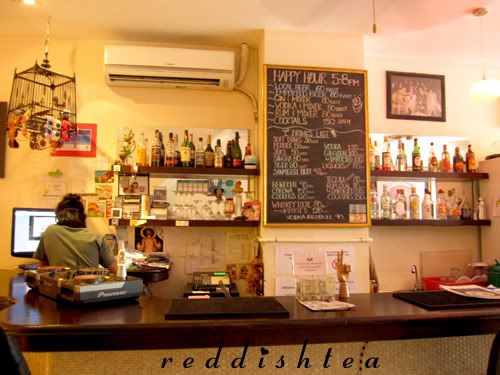 This is the chill out place. There is a computer provided there for the hostel guests. Look at the walls!
Happy hour
Now, time to show you our room. We booked a 4-bed mixed dorm with bathroom attached. Bodega has private room, 4-bed mixed dorm and 8-bed dorm. There are 3 of us so we chosen the 4-bed mixed dorm. Before i stepped into the room, I thought it would be 2 double decker beds but turn out to be four single bed with thick mattress and comforter! We are very satisfied with our bookings! =D The room doesn't look nice in this pic, but believe me, it's nice!
so who occupied the 4th bed? the first night was an european guy and the second and third night was a south african lady. :)
the bathroom
yes bath tub!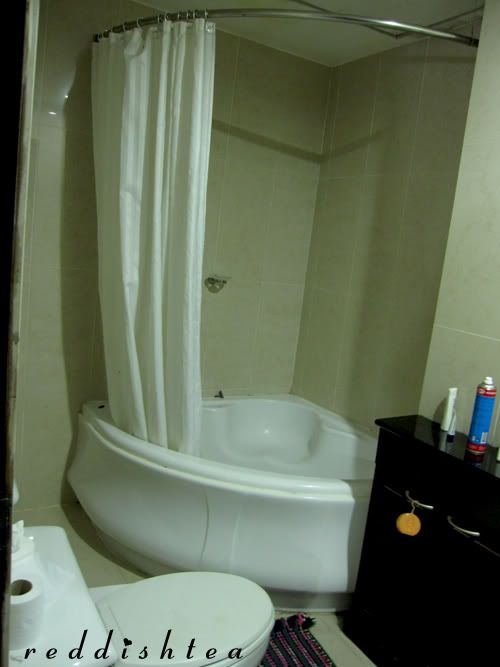 If you're happen to go Bodega, remember to try their Smoothies! I have tried their Banana, Mixed Berries and Mango Raspberry smoothies. Each cost 100baht only.
This is Mango Raspberry.

This is Mixed Berries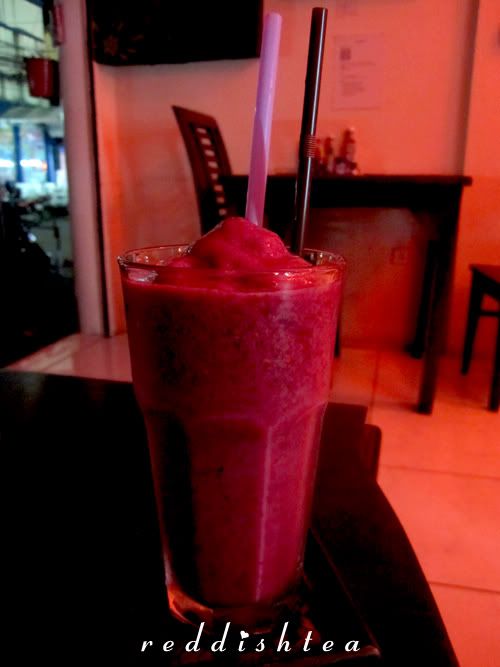 I don't have a picture of banana smoothies, try it yourself :P
I had this for my breakfast before I departed back to Malaysia. (Thai Chicken Burger)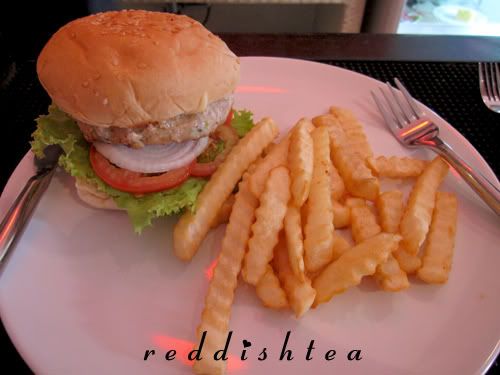 If you wish to look for budget hostel when you visit Phuket, try Bodega. You can check their room/bed rates at their
website
. It is very comfortable and clean. :)