We visited Phuket town on our first day in the
land of smile
. We have few places in mind but we only managed to go 1 place only due to the tuk-tuk driver we met! He didn't really know the places in Phuket town. grr. wasted our money and time. but luckily we went to Raya House, the restaurant which we put in our list before we reached Phuket. That somehow made us feel a bit better.
There are several ways from Patong to Phuket Town. If taxi, it costs around 400baht for one way. We went by the public bus which cost us 25baht per person only! haha! but it took us 1 hour+ to reach and it's very hot. You may be on the same ride with the ladyboys or gay couples. We are lucky, we same bus with one gay couple who sat beside eng siang. haha!
while waiting for the bus. She is my roommate, Sam. :)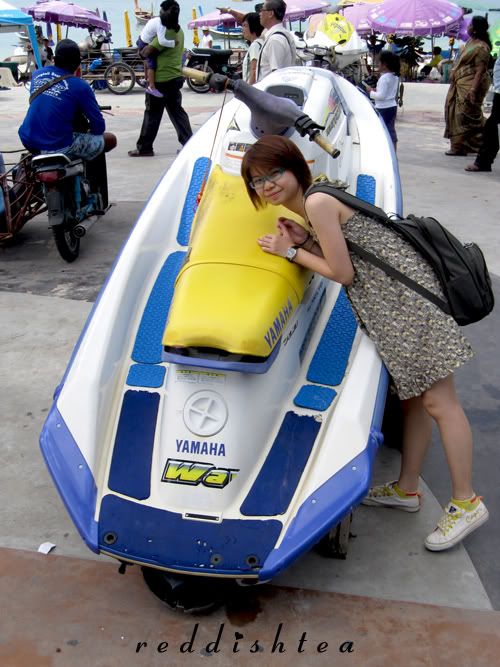 The bus in Phuket, somehow it looks like a garbage truck?
The couple in the bus
Me & Sam's bf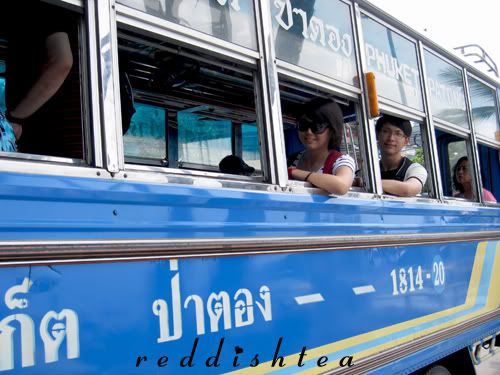 They have Tesco Lotus
Here we are!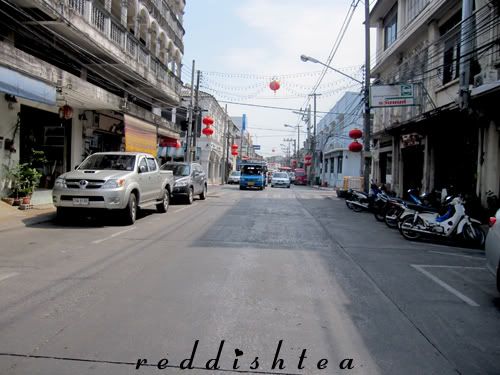 Inside the tuk-tuk which drove by a directionless tuk-tuk driver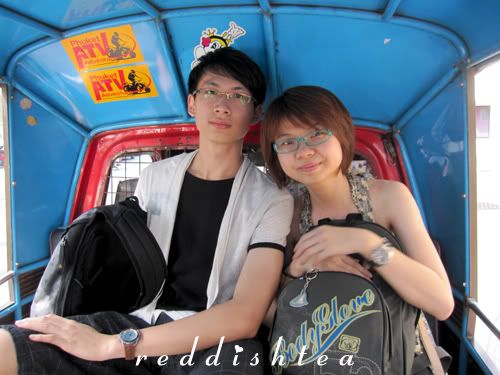 Me.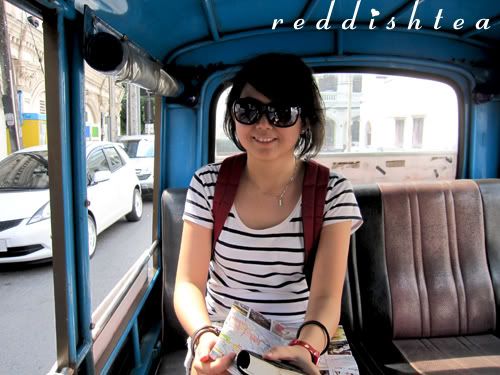 So disappointed that unable to have some shots on Thalang Road and other roads. not many pictures of Phuket Town. We asked the tuk-tuk sent us back to Patong after he went wrong for few places, he charged us 350baht.
Coming up next: Raya House to have our late lunch