We bought the Similan Island Package at the price of 2500 baht right after we landed at Phuket. quite a good deal! It might sound expensive at first but it's all worth it! The airport taxi drivers or minibus drivers will drop you at some local travel agencies to buy the tour packages, from island tours to city tours. It is okay if you don't want to buy any package, they won't scold you no worries. It's good for us because we were on free & easy trip. If you want a cheaper package maybe you can go for Phi Phi Island. Most of the tourists choose Phi Phi but I would say that I'm very satisfy with Similan Island and 2500 baht is totally worth it!
It's very far from Patong beach. As you can see from the map, it took us 1 and half hour to reach the Thap Lamu Pier by minibus, and another 1 and the half hour to reach Similan Island by speedboat. Most of the speed boats are equipped with four engines with 200hp. far enough? but good things always need to take some time to get/reach. haha
Waiting lounge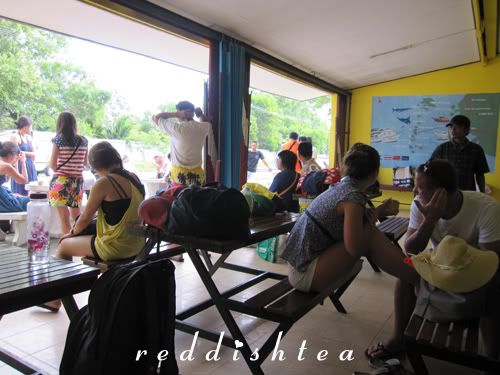 We asked a hongkie to help us for this photo but ended up the staff thought the hongkie is our friend and asked him to join us for picture too. haha. he was kinda blur that time.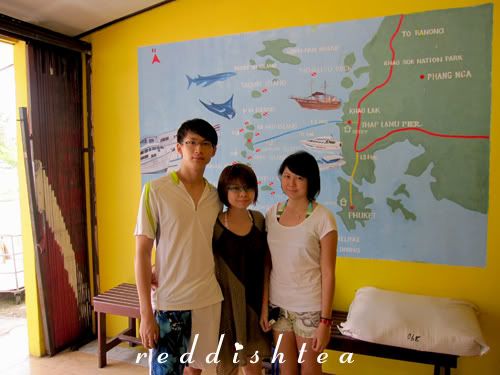 hah! the hongkie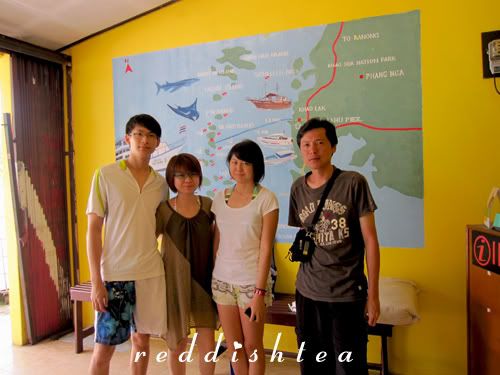 The cute staff demonstrating to us
ready to go!
walking towards to the pier
after 1 and the half hour, finally can see some small islands. R-e-a-c-h-i-n-g!
Hello Similan Island! love the water so much!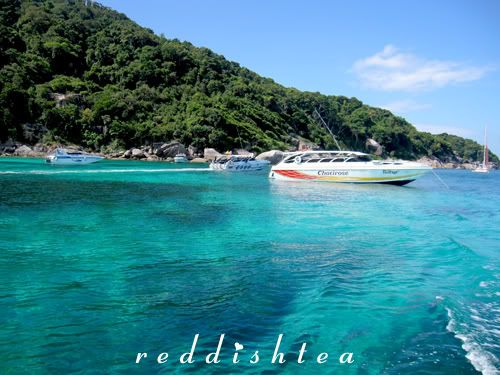 super crystal clear! just like a big swimming pool!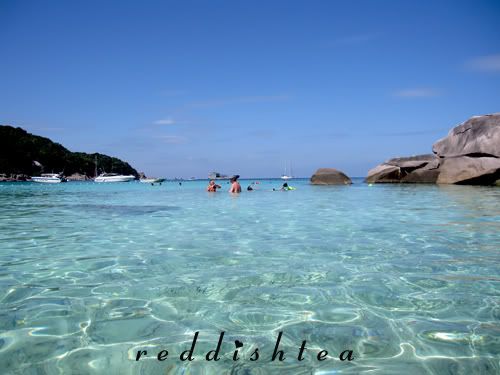 more photos of Similan Island coming up! hehehe! lovely island ❤