Finally... the Similan Islands post is up! hehe. Similan Islands is a group of nine islands in Andaman Sea, southern Thailand. Do you know that Similan is one of the most famous diving sites in Thailand, and noted as one of the top ten dive destinations in the world according to the National Geographic Society.
(from my best from, wikipedia =p)
that is why there are so many divers on the same boat with us! how i wish i could join them :( so divers, jot down and make it your next stop! :)
Whewwww~ It's a giant size swimming pool! Look at the crystal clear water! I just can't stop yelling when i see this! just too amazing, no? By the way, this is Koh Similan, the largest island of the nine islands i have mentioned just now. The people are swimming so happily.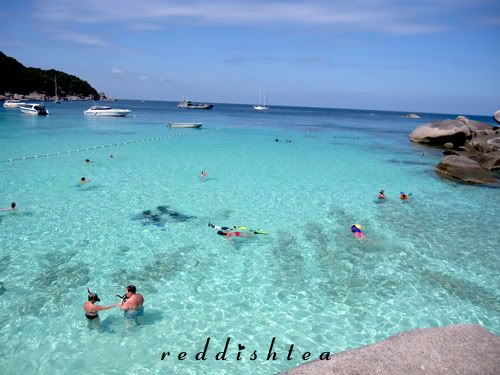 We wanted to get there too! trust me, it's not easy as the rock is very steep slippery. Thanks to one malaysian tourist who helped us and he injured his own leg.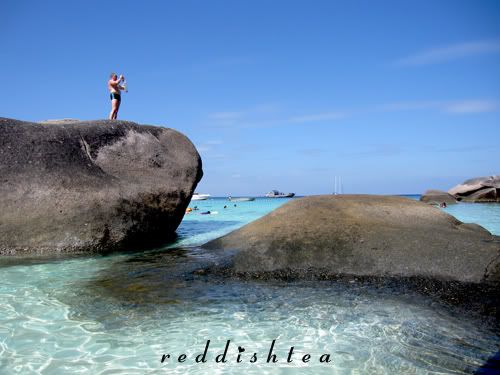 you may now start whoa-ing!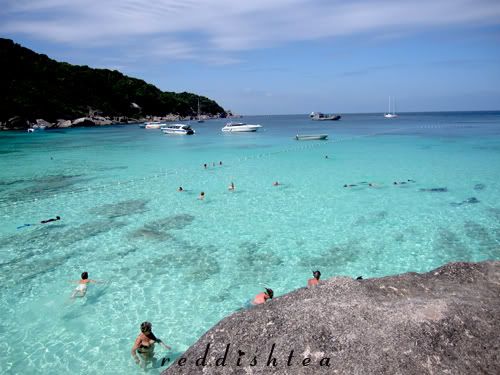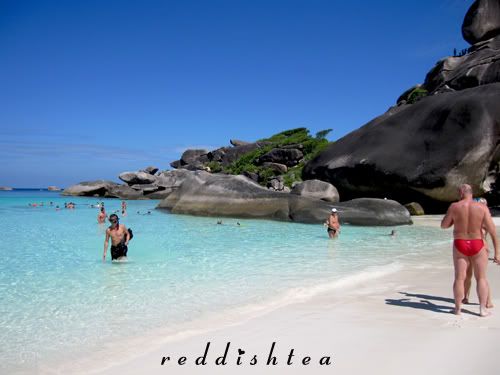 and after strolling along the white soft sandy beach, we climbed up to the view point to take some breathtaking shots. The weather is crazily hot and we were barefoot because we left our slippers at the boat. how smart. our feet were burning and we were keep jumping after walked on this staircase.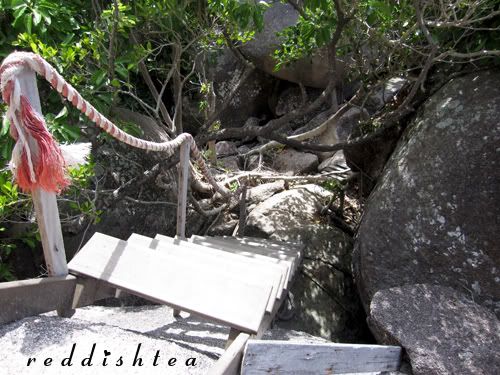 the pathway.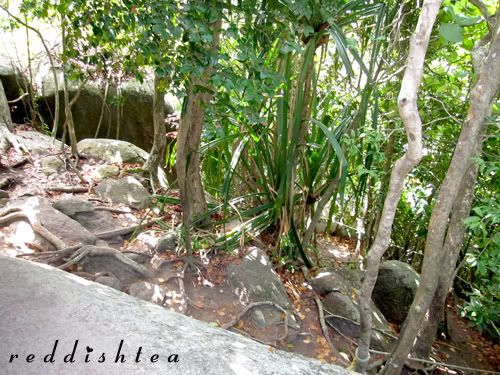 From the view point. SPECTACULAR!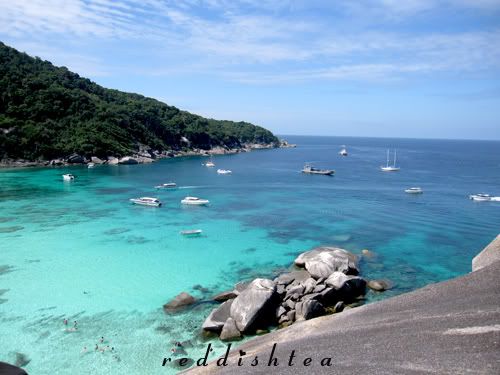 AMAZZZINNGG! in Similan islands, you don't need to find a nice angle to shoot because every angle is too amazing, you can just simply press on your shutter and you will have nice picture saved in your memory card =)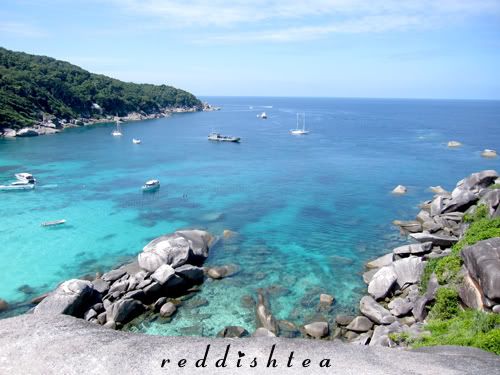 the crowds here are okay. it is much lesser than the crowds in Phi Phi, well that's a good thing for me. :) The people look so tiny here, so cute.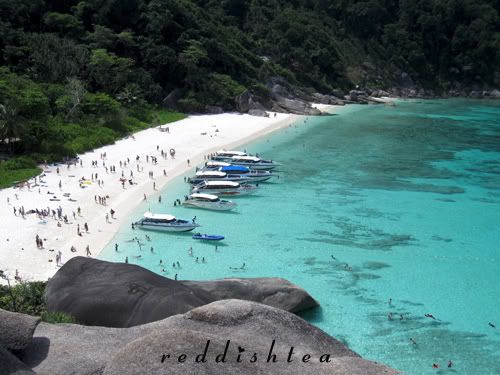 ❤ so blue! so clear!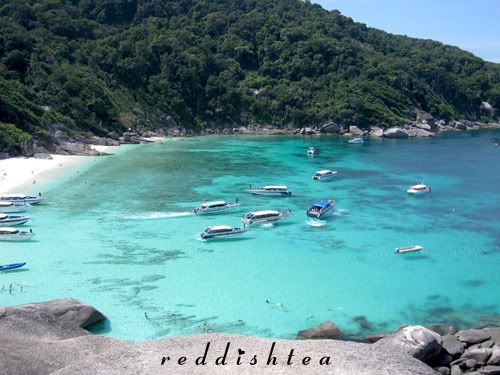 :)
and next, snorkelling!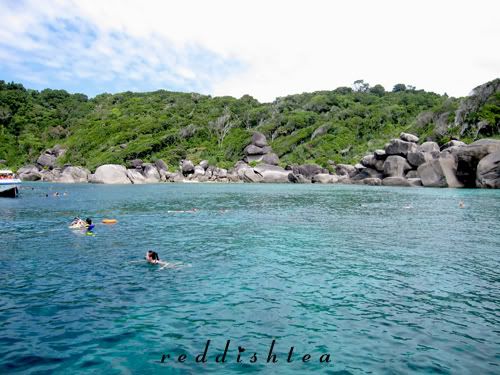 after snorkelling, we had our lunch at the national park. The lunch is included in the package.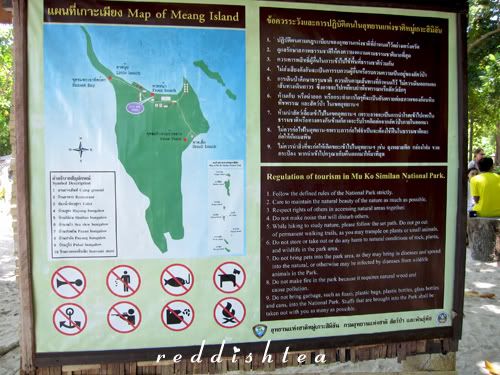 our tour guide is the third one from the left. he is nice.
Rice, Vege, spaghetti, tom yum, fruits.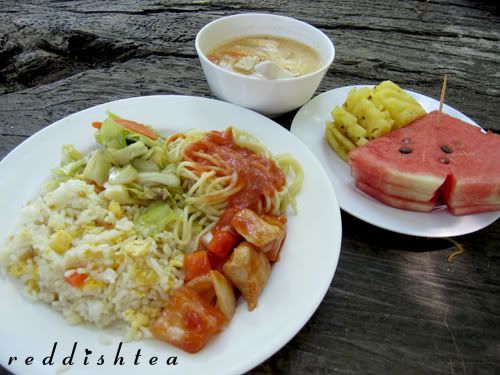 After we had our lunch, the couple went for a swim and I just laying down on beach relaxing and taking some amazing pictures. The crazy weather apparently very good for taking pictures. haha. ❤ ❤ ❤
Sky is so blue!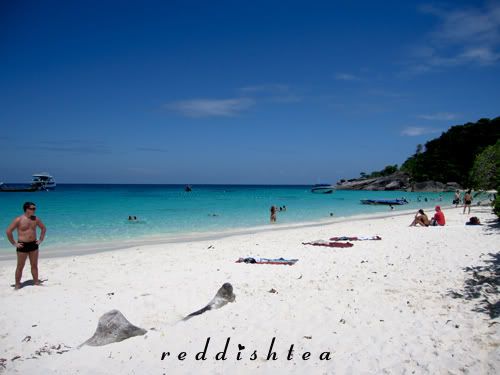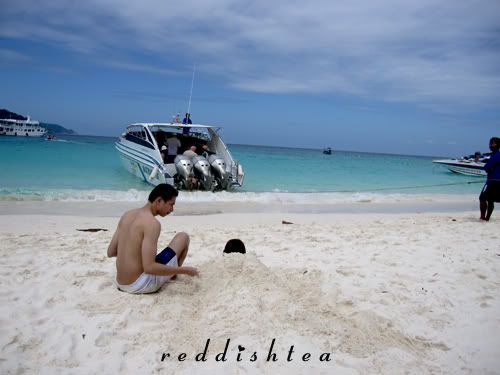 sunbathing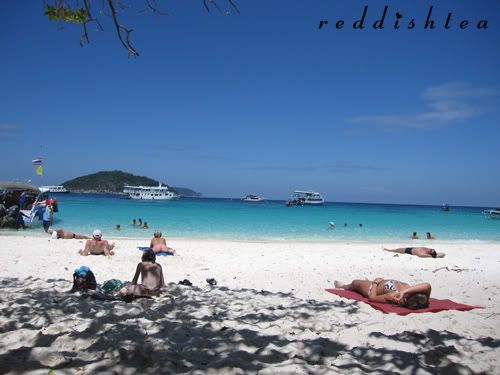 Time to aboard our boat and head to the last stop! which is also snorkelling.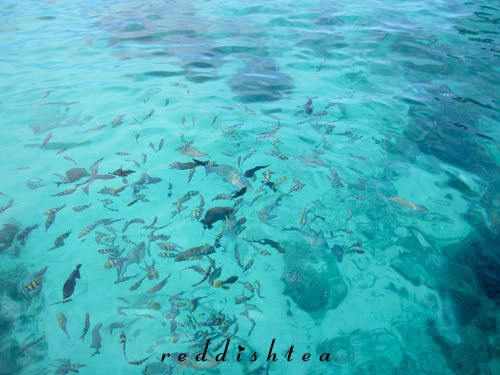 hiak hiak! xD