Back from a road trip to the east peninsular. I'm tanned. very. because I didn't apply any sunblock. urgh. regret now. but i had fun, that makes me feel better :p gonna blog about the Raya House in Phuket.
"If you ever come to Phuket, write this name down: Raya House", we read this from a blog and we told each other it is a must to go! to try out the food there and we went on our first day! =D
The building looks very old, but it is very clean and well kept. It is just like those very old double-storey houses we can find in Malaysia but its interior is nice =)
The interior. The environment is very quiet, people don't really speak very loud there or mayb we went at odd hours so not many tables are occupied. haha.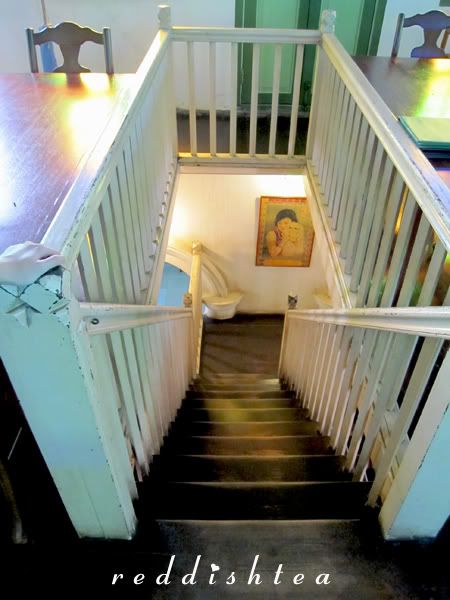 Upstairs.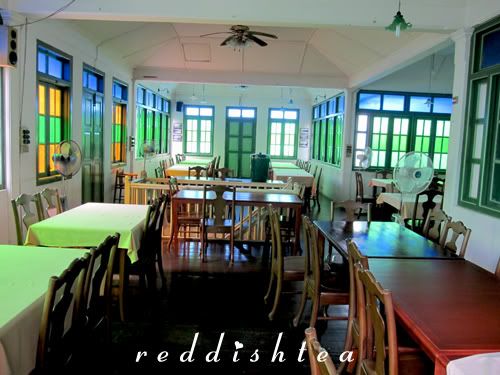 We went around and take pictures before the food is served. Heh! x)
She is so fair! *green*
So, what we ordered? The first one was tom yum kung. Tom Yum seems to be a dish that you cannot be missed when you're in Thailand.
Then it is Chicken with cashew nuts. seems like the thai restaurants that we went will have this dish or anything with cashew nuts in their menus. If you have time, you may drop by the Cashew Nut Factory in Phuket, I went 5 years ago and tried their cashew nut drinks. it was good :)
Papaya Salad with fried squids.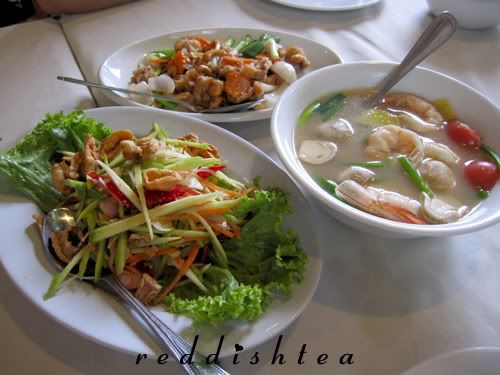 Thai ice tea. it taste like our "teh-ais" but with a lot a lot of sugar. very sweet.
Coca-cola! It's a must-have drinks for us because the weather there is very hot and you need to keep walking and exploring. That makes the coca-cola taste nicer there. haha.